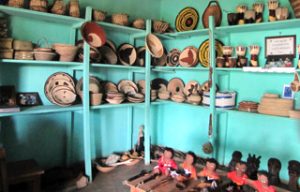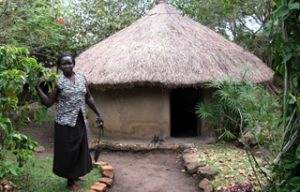 Boomu Women's Group Village Walk
Location: Between Budongo Forest Reserve and Murchison Falls National Park
Boomu Women´s Group has around 40 members from the villages of Kihaguzi and Kigaragara. These subsistence farmers had little produce left over to sell, so in 1999 the women´s group was formed, with the aim of reducing poverty and malnutrition, and providing an income for the members to be able to pay their children´s school fees. What began as a craft group has evolved into a wonderful community tourism project, with accommodation, a restaurant, unique guided tours and a well-tended garden.
This scenic walk through the village reveals to visitors the features of everyday rural life, as well as explaining the hardships facing the community. Your guide will show you the various crops that are grown in Kigaragara, as well as taking you to visit the village blacksmith. Storytellers share tales about customs and the local way of life, and a visit to the nursery can be arranged on request.
Visitors can also book a separate cooking demonstration or a basket weaving class to learn this complex art.