Wildlife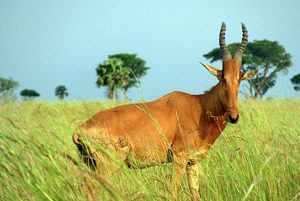 Uganda's Bwindi Impenetrable National Park is home to around half the world's endangered mountain gorillas, which is undoubtedly the reason for this small country's huge appeal to visitors. But primate-lovers are not just limited to spotting silverbacks; baboons, red and black-and-white colobus monkeys and vervet monkeys are common, and large families of lively chimpanzees can be tracked in numerous locations, notably Budongo Forest Reserve and Kyambura Gorge.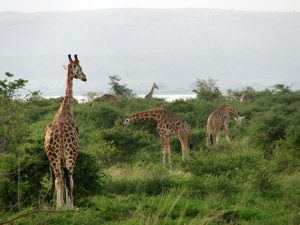 Across the dry plains, giraffes, hartebeest, bushbuck, waterbuck and warthogs are abundant, while zebras still inhabit Lake Mburo and Kidepo Valley National Parks. Uganda's many great lakes and rivers are perfect for spotting giant herds of buffalo and hippo escaping the midday sun, as well as the mighty African elephant. Prides of lions roam the savannah, and those in Ishasha in Queen Elizabeth National Park are known for their unusual tree climbing behaviour. Lucky visitors may even spot an elusive leopard. Despite having been hunted to extinction in the wild, a small family of white rhinos can be tracked on foot at Ziwa Rhino Sanctuary.
If you are after something a little more unusual, keep an eye out for playful mongooses, especially on the Mweya Peninsula. Nocturnal forest-dwellers include the bizarre-looking aardvark and elusive bushbabies. You are unlikely to spot a tree hyrax – but you won't mistake its call: an eerie, loud shriek that has been compared to a screaming woman – definitely a spooky experience in the forests at night!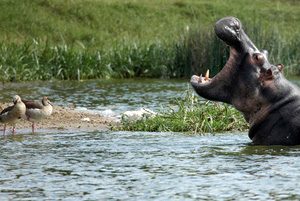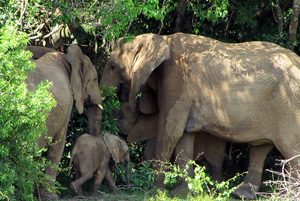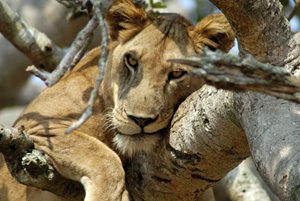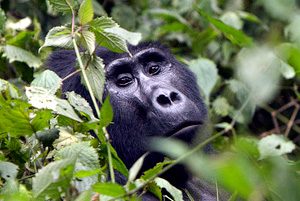 Contact us for more information about Pearls of Uganda
Email: info@pearlsofuganda.org