Birding in Uganda

Uganda is argu ably the most attractive countryin Africa to bird watchers, notonly because of the unusually high number of species recorded within its borders, but also because it offers easy access to several bird-rich habitats that are difficult to reach elsewhere. These include arid semi-deserts, rich savannahs, lowlands and montane rainforests, vast wetlands, volcanoes and an afro-alpine zone stretching up to 5000 meters.
Its richness is reflected in the vast number of birds found here. Despite Uganda's small size, it boasts over 1040 bird species, which represents more than half the species found in the whole of Africa!
210 species, ranging from the Shoebill and African Skimmer to the endemic Fox's Weaver, are found in Uganda's wetlands, in addition to the Papyrus Gonolek, Papyrus Canary, White-winged Warbler and Papyrus Yellow warbler.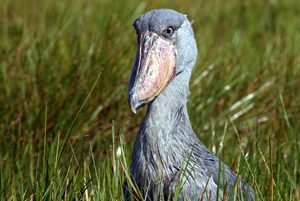 Key species in SemlikiNational Park include Sassi's Greenbul and the Forest Ground-thrush. Bwindi Impenetrable National Park is one of the richest flora and fauna forests of East Africa, with over 381 bird species including a number of Albertine Rift Endemics like the African Green Broadbill, Archer's Ground Robin, Kivu Ground Thrush, Collared Apalis Yellow-eyed Black Flycatcher, Rwenzori Batis and Strange Weaver among others.
Queen Elizabeth National Park has 604 bird species, the highest for any protected area in Africa, with a world record of 296 species recorded in one day. Species include 11 types of king fisher, several falcons eagles and other raptors, flamingoes, shoebill, African skimmer, white-winged warbler, papyrus Gonolek and black bee eater. Murchison Falls National Park has 476 species, including the Shoebill and Giant Kingfisher.
A new website dedicated to birdwatching travel resources in Uganda is in development and will launch mid-2011: www.birding-uganda.com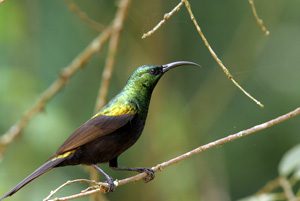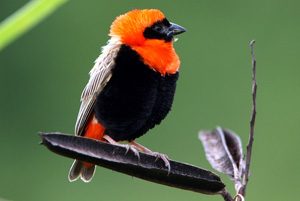 Contact us for more information about Pearls of Uganda
Email: info@pearlsofuganda.org