Uganda, the 'Pearl of Africa', offers a dazzling variety of natural and cultural wonders in a crowd-free setting
View the Destination Uganda  2011-2012 Guide Online
In 1907 Winston Churchill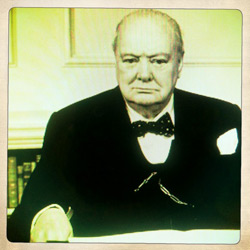 famously described Uganda as the 'Pearl of Africa,' a slogan we have made good use of for over a century now. It is not difficult to see why the great man, who had traversed Kenya and served in Sudan and South Africa, was captivated by Uganda in particular.
The country's charm lies in an astonishing diversity – of wildlife, vegetation, landscapes and cultures – within an area no larger than the United Kingdom. East Africa meets west within its borders; Congo-style rainforests bristling with central African birds and primates adjoin expansive, east African savannas inhabited by healthy populations of big game. Uganda's 240,000 sq km area is also inhabited by the subjects of traditional kingdoms and tribes, each with its own history and cultures. Add the fact that these people are widely held to be the most friendly and hospitable hosts in Africa, and we can claim to be the continent's most welcoming and varied safari destination.
The appea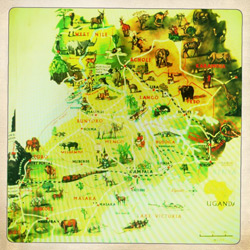 l of Uganda is due in no small part to its remarkably long list of wildlife species. Despite its relatively small size, it boasts Africa's longest bird list (over 1,040 species, with several new species discovered just in the last year) as well as more primate species (eighteen in total) than any other country on the continent. This includes 13 diurnal monkeys and two great apes, chimpanzees and the endangered mountain gorilla of which Uganda is home to over half of the worlds population.
These impressively large numbers are due to a longitudinal location between east and central Africa and also to a wide range of habitats including forest, woodland, wetland, moorland, savannas, rivers and lakes. These are spread across some genuinely magnificent landscapes: the floor of the Western Rift Valley, the vast remote plains of Kidepo, the slopes of the world's largest freestanding volcano and the continent's highest mountain range. They also flank the island-studded expanse of the world's second-largest freshwater lake and the turbulent headwaters of its longest river. Despite its landlocked location, a full fifth of Uganda is covered by water.
In addition to Lake Victoria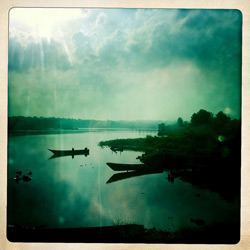 and the river Nile, Uganda is dotted with hundreds of other lakes. Some fill extinct volcanic craters, flood river valleys dammed by lava or simply inundate large tracts of the rift valley's huge trough.
The Ugandan theme of variety extends to its climate. In Kidepo Valley, in the arid extreme north-east, daytime temperatures regularly exceed 30°C (85°F) while at night on the high Rwenzori, just miles from the equator, they fall below freezing. In general, however, the effect of altitude means that Uganda enjoys a singularly pleasant tropical climate with temperatures averaging 21 to 25°C (70-77°F).
It has always been easy to describe Uganda's natural attractions, but attracting visitors has not always been so simple. Although the country was Africa's foremost safari destination in 1968, it dropped off the tourist map during difficult years in the 1970s and 1980s. By the time stability was restored in 1986, Africa's pearl was somewhat tarnished; big game had been heavily poached, and the hotel infrastructure was run down or ruined.
Uganda's response was to draw on its remarkable variety of alternative natural attractions. While big game populations recovered, a new menu of activities was developed. Today, primate seekers can track the endangered mountain gorilla in the forests of Bwindi and Mgahinga – the equally rare golden monkey can also be reliably found in the latter – and chimpanzee in the forests of Kibale, Kaniyo Pabidi, and Queen Elizabeth National Park. The potential for adventure has been utilized to the full. Trekkers climb to the giant caldera of Mount Elgon and the glacial peaks of Mount Rwenzori, the legendary snowy source of the Nile, while at the more conventional Source of the Nile, rafters and kayakers negotiate Africa's finest stretch of white water rapids below the river's exit from Lake Victoria (supplementary adrenalin activities here include jet boats, quad biking, mountain biking, horse riding, and even bungee jumping).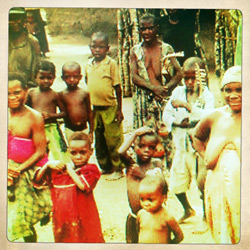 Birdwatchers seek the talismanic shoebill in wetlands and roam forests ticking off Albertine Rift endemics and Congo-Guinea biome species at the eastern limit of their ranges. Prime birding destinations include Bwindi Impenetrable National Park and The 'Royal Mile' near Murchison Falls National Park, ranked number one and nine respectively by Travel African Magazine in their list of the top ten bird watching sites in Africa. Other major birding sites include Queen Elizabeth National Park, home to 604 bird species, and Semliki Forest, on the border with the Democratic Republic of Congo, which contains 46 Central African birds found nowhere else in East Africa.
Cultural tourism sites and events celebrate the diversity of some 40 ethnic groups and the rich history of the traditional kingdoms.
And if the excitement gets too much, travellers can rest and recuperate at one of the comfortable retreats on the shore of Lake Bunyonyi, beside the white beaches of the Ssese Islands, or overlooking the crater lakes of Fort Portal.
Indeed, the standard of accommodation has improved nationwide. Older, historical hotels have been refurbished and new ones constructed. The 2007 Commonwealth Summit in Kampala was preceded by a dramatic increase in quality hotels in the capital, while luxury lodges and tented camps serve all the major protected areas.
Coming full circle, large mammal populations in the grassland park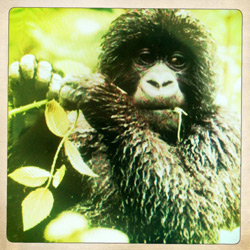 are once again worth watching, happily so for there is more to game viewing in Uganda than a game drive. In the 1960s, launch trips on the Nile below Murchison Falls and on the Kazinga Channel in Queen Elizabeth National Park were highlights of a visit to these parks and refurbished launches once again expose visitors to memorable concentrations of waterside wildlife.
By way of illustrating Uganda's tourism renaissance, writer Philip Briggs managed just 182 pages for the first edition of his Bradt Guide to Uganda in 1994. The current edition is now a tome of over 500 pages. But although Uganda now finds its main source of foreign exchange in a vibrant and expanded tourism industry, visits to Uganda remain refreshingly low-key and unaffected by mass tourism. Encounters with wildlife and interaction with local people in the revived Pearl of Africa retain a refreshing degree of exclusivity.
Contact us for more information about Pearls of Uganda


Email: info@pearlsofuganda.org