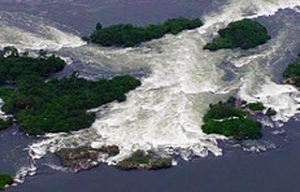 The Far Horizons
Since we began operations over a decade ago, we have been driven to bring our clients' dream Ugandan safaris to reality. This has forged us into a dedicated team with an unparalleled passion for the countries we operate in.
All of our guides are passionate about the countries they work in and have been working with us for several years. Their enthusiasm is infectious and their knowledge of the wildlife and birds that you will come across is exceptional.
We meticulously think through every aspect of your trip, from our initial contact, to answering your questions and concerns, to adjusting and planning for your requirements, to the time when we meet you off the plane and show you "our Africa."
We believe that the perfect safari should be engaging, fun and well paced. It must give you an opportunity to learn about your surroundings, it must be safe and it must be responsible. Above all, it should be a highlight for you to treasure for years to come. This philosophy has served us well over the years, and ensures that your trip with us will truly be a journey discovering Uganda.
Activities Offered
Gorilla and chimp tracking
Day and night time game drives
Game viewing on horseback or quad bike
Forest walks
Boat safaris on Lake Mburo
Local community visits
Responsible Travel
The Far Horizons is a corporate member and donor of the Uganda Conservation Foundation
Contact us for more information about Pearls of Uganda
Email: info@pearlsofuganda.org