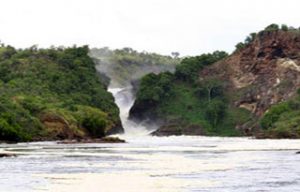 Pearl of Africa Tours and Travel
Pearl of Africa Tours and Travel provides expert travel advice for business and leisure travellers. We offer a variety of tour and safari activities in Uganda and the wider East African region, as well as worldwide airline ticketing and route planning.
Conservation is one of our core values, and we offer tours to places such as the Ngamba Island Chimp Sanctuary, the Ziwa Rhino Sanctuary, the Bigodi Wetlands and the Botanical Gardens at Entebbe, as well as more traditional wildlife safaris, primate tracking, rafting, birding and boat cruises through the National Parks.
Our staff offer a wealth of knowledge and experience to help you create a safe, comfortable and enjoyable trip.
---
Activities Offered
Rafting
Fishing
Golfing
Birding
Kampala and Jinja City tours
Gorilla and chimp tracking
Game drives
Boat tours
Visits to Lake Bunyonyi, Kibale Forest, Mount Elgon and Murchison Falls
Responsible Travel
Our Executive Director is a founding member of the GeoTourism Council of Uganda and the brand Uganda – Gifted by Nature.
We are active with the following conservation agencies; Uganda Wildlife Education Center, Ngamba Island, Rhino Fund and the Gorilla Organisation.
Conservation is one of our core values
Available Vehicles
4WD Toyota Land Cruiser with air conditioning, carrying 5-7 people per trip.
Pearls Supported
Contact
Tel: +256 (0) 41 434 0533 /
31 226 0559 / 41423 6255
Mobile: +256 (0) 77 240 3614
Email: info@pearlofafricatours.com
Website: www.pearlofafricatours.com
Related items (by Catalog)