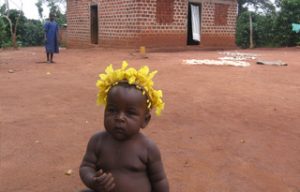 Nature Link Safaris
Whether you want to get up close to nature on a campsite or enjoy the comforts of a luxury lodge, Nature Link Safaris focuses on high quality, professionally guided, active safaris where clients learn first-hand information about Africa, its friendly people and abundant wildlife.
Our experience, knowledge of the country, ability to offer a personalized service and, above all, our passion for our work are our main attributes.
We pride ourselves on being able to cater for the varied needs and demands of our diverse clientele. Our staff is provided with the right instructions and equipment, and our fleet of vehicles is properly maintained, reliable and safe!
As our tours are made up of separate components, you can build your own itinerary to suit your unique interests, budget and time frame. When you choose to travel with Nature Link Safaris, you will be dealing directly with us and not a middleman, minimizing the cost of your safari.
We believe that when you choose to travel with Nature Link Safaris, you will be equally moved by the outstanding landscape, variety of wildlife, rich cultural diversity, special activities, comfortable accommodation and delicious cuisine, not forgetting smiles of the people which you will treasure forever!
Activities Offered
Gorilla and chimp tracking
Wildlife safaris and birding
Adventure safaris
Mountaineering
White water rafting
Sport fishing
Cultural tours
Volunteer placements
Responsible Travel
Nature Link Safaris uses the services of local guides in areas where we operate. There is always an option to hire a local porter (highly recommended as it supports the local economy) who will carry your bag and literally, push you up the hills if necessary!
We visit local communities during our tours, and guests have the chance to purchase souvenirs and observe the local cultural performances and way of life. We also use community-based accommodation when available.
Nature Link Safaris sponsors the education of orphaned and displaced children in Katakwi District in Eastern Uganda through a local community association known as Katakwi United Community Concerned Initiative (KUCCI).
Available Vehicles
We have 4WD vehicles, omnibuses, coaches and saloon cars. Our tour vehicles have open-design pop up roofs and guaranteed window seats for easy photography, game viewing and sightseeing.
Pearls Supported by
Contact
Tel:+256 312 278 860,
+256 414 258 022
Email:
sales@naturelinksafaris.co.ug
Website:
www.naturelinksafaris.co.ug
Contact us for more information about Pearls of Uganda
Email: info@pearlsofuganda.org