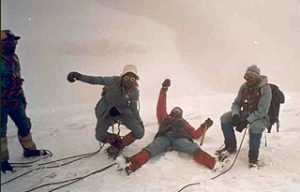 Lake Kitandara Tour and Travel
Lake Kitandara Tour and Travel
Location: Throughout Uganda
We specialize in gorilla tracking, bird watching and mountaineering. Our tours are centered on offering customers optimal value for their money while conserving the environment and supporting local communities.
Type of vehicle used:
4×4 Omnibus and Land Cruizers
4×4 Overland Truckers, Coasters and Buses
Vehicle amenities: (air conditioning, all customized, number of passengers, type of seats etc…)
Customised 7 seater 
All seats equiped with safety belts
Description of the types of guides used on the tours
Wildlife guides with appropriate training
Cultural guides born in the area
Mountaineering guides for snow peaks techniques
Available languages: English, Swahili and local languages
National Parks included in itineraries:
Responsible Travel
Before the start of every journey, the tourists are educated about how they can conserve the environment.
We recruit driver guides who come from near the national parks and we use local guides to take tourists through local communities and on village walks
We help support local sports teams by supporting schools and orphanages and through our company-run volunteer programmes
Contact us for more information about Pearls of Uganda
Email: info@pearlsofuganda.org