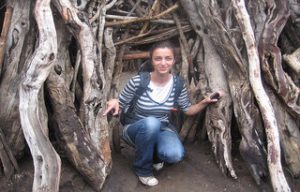 Holiday Car Rental Services
Location: Kampala, Uganda
We provide clients with transportation and arrange packaged tours across Uganda at affordable prices.
---
---
Services offered:
Ecotours and active adventure safaris
Gorilla and chimp tracking
Car hire services
Hotel/lodge booking
Safari guided tours
Mountain hiking
Nature walks and bird watching
White water rafting
Sport fishing
Group travel arrangements
Volunteer vacations
Cultural and guided wildlife safaris
Vehicles:
4WD vehicles
Omnibuses
Coach buses
Saloon cars
All vehicles contain/include:
Tour vehicles have open-design pop-up roof and guaranteed window seats for easy photography, game viewing and sightseeing. Depending on group size, our vehicles can carry from 1-9 passengers. For big groups, we use coaster buses / coaches with air conditioning.
Description of the types of guides used on the tour:
We have a dedicated team with combined experience that has offers its services to our clients with excellent results and comments.
Available languages:
English, Kishwahili, French and local languages.
National Parks included in itineraries:
Bwindi Impenetrable National Park
Kidepo Valley National Park
Rwenzori Mountains National Park
Mt Elgon National Park
Lake Mburo National Park
Murchison Falls National Park
Queen Elizabeth National Park
Semuliki National park
Semliki Wildlife Reserve
Mgahinga National Park
Responsible Travel
We are highly committed to enforcing the UWA conservation regulations.
We use the services of local guides in areas where we operate. There is always an option to hire a local porter (highly recommended as it supports the local economy) who will carry your bag – and literally push you up the hills if necessary!
We tour local communities, giving tourists the chance to shop for handmade crafts and observe the local cultural dances and ways of life.
We also use community-based accommodation where available.
We sponsor education of orphaned or displaced children in Katakwi District in eastern Uganda through a local community association known as Katakwi United Community Concerned Initiative (KUCCI), thus promoting education through tourism.
We offer volunteer vacations and expeditions with a conservation theme.
Contact us for more information about Pearls of Uganda
Email: info@pearlsofuganda.org