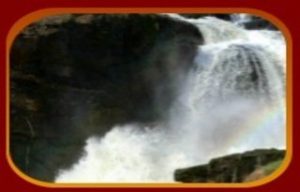 Hog Safaris
Location: Throughout Uganda
We at Hog safaris specialize in unusual tours and safaris to Uganda. We offer a wide range of Safari packages that allow you to really experience the Pearl of Africa rather than merely pass through.  We plan our safaris to Uganda very carefully with the knowledge that many travelers will discover their 'dream safari' within these very tour packages.
A safari to Uganda will enable you see the tropics and savannah, infinite game, vegetation, birds, rafting, gorillas and so much more. You will see the most extraordinary virgin scenery of thicket on volcanic and rift valley earth formations. Here, the environment has not been abused at all and wild nature has taken over the land.
Vehicle Amenities
Type of vehicle used:
4WD minibuses
4WD Landcruisers
Trucks for group tourists
Vehicle amenities:
All vehicles are customized, have air conditioning and can accommodate a large number of passengers. We run a fleet of our customized vehicles with enough legroom and window seats to ensure every passenger's comfort and the clear visibility of scenery. Hog Safaris also has modern communication gadgets in our vehicles, which are also fitted with phone communication boosters for easy access wherever tourists are in the field.
Description of the types of guides used on the tours
Our tour guides will plan, organize and execute your tour programmes within Uganda and its neighbouring countries to give you an unforgettable experience.
National Parks included in itineraries:
Queen Elizabeth National Park
Ssese Islands
Semuliki National Park
Lake Bunyonyi
Source of the Nile
Bwindi Impenetrable National Park
Ngamba Island Chimp Sanctuary
Murchson Falls National Park
Contact us for more information about Pearls of Uganda
Email: info@pearlsofuganda.org