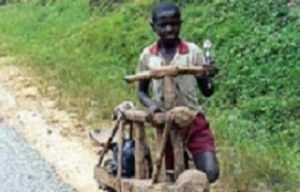 Explore Africa Safaris
Location: Throughout Uganda
Explore Africa Safaris exists to provide holistic tour packages to Uganda and the Great Lakes Region. We specialize in gorilla tracking and bird watching in Uganda's luxuriant forests filled with mottled butterflies, as well as safari packages to all our verdant national parks. We are happy to cater for budget, moderate and high end travelers.
Our tours include cultural and community experiences. These range from painting schools and health centers; playing with kids in orphanages; fetching water/digging/harvesting with a family in a rural community; going to local markets; and milking cows with herdsmen.
Our clients have unique opportunities to interact with both the wildlife and the local community. There is no better way to enjoy and appreciate Uganda than to see it firsthand, and no better time than now.
---
---
Vehicle Amenities
Type of vehicle used: Vans and 4×4 (air conditioning, are they customized, number of passengers, type of seats etc)
Super custom vans (air conditioning, small fridge & heater, factory made seats, and 8 passengers including  the driver)
Customized Hiace van (10 passengers including the driver, pop-up roof).
4WD, 7 seater, air conditioning
25 seater, air conditioning
Description of the types of guides used on the tours
One journalist with 14 years experience in guiding in Uganda and the Great Lakes region and 16 years experience in community development
Tour guide with on-the job training, 8 years experience in guiding in all the parks in Uganda nd neighbouring countries.
Two tour guides with three years experience in the field.
Professional driver
Available languages:
English and Swahili. We can also provide German and French translators
National Parks included in itineraries:
All the National Parks in Uganda except Kidepo Valley National Park
Responsible Travel
We take our clients to local restaurants and, if time allows, invite them to eat a meal with a local family. Sometimes they participate in the preparation of it. 
We usually allocate guides who originate from the region where our clients intend to visit and our clients are always encouraged to purchase handmade crafts from the communities they visit.
For five years in a row, we have been buying, collecting and distributing clothing, children's toys, basins, household items etc to communities where there is dire need and disasters.
We have a volunteer program. We arrange for volunteers to visit and do any projects in communities that we identify. We also network with Community Based Organizations and NGOs by linking them up with individuals or organizations that can support their cause.
Contact us for more information about Pearls of Uganda
Email: info@pearlsofuganda.org