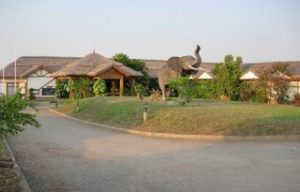 Churchill Safaris 
Location: Throughout western Uganda
Our specialty is organising tailor made safaris, vacations and holidays to Uganda based around each client's individual needs, timescale and budget to give them the very best value for their money. These include gorilla trekking safaris in Bwindi Impenetrable National Park, bird watching safaris, chimpanzee tracking, photographic tours, cultural safaris, missionary discounted vacations, volunteering trips and golfing safaris.
Actives
Bird and wildlife safaris
Gorilla and chimpanzee trekking
Voluntourism and missionary trips
Cultural safaris
Educational/ school trips
Golfing safaris
Photographic tours
Vehicle Amenities
National Parks included in itineraries:
Queen Elizabeth National Park
Lake Bunyonyi
Source of the Nile
Bwindi Impenetrable National Park
Murchison Falls National Park
Description of the types of guides used on the tours
We know that the guides are one of the most important components of safaris which is why we employ qualified, experienced and knowledgeable guides who are able to cater to the needs of travelers from all walks of life. Our guides are experts in the local fauna and flora and through them you will have a deep and holistic appreciation for Uganda.  
Available languages:
Responsible Travel
We offer volunteer trips.
Contact us for more information about Pearls of Uganda
Email: info@pearlsofuganda.org