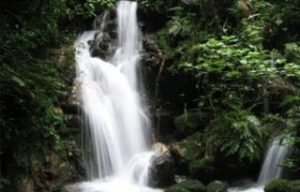 Bunyonyi Safari Ltd
Location: Throughout Uganda
We are an experienced safari operator based in Kampala offering gorillas tracking and walking safaris in the diverse forests of Bwindi and Mgahing. We also organize chimp tracking; primate adventures; forest walks; bird watching tours; mountain trekking and climbing in Rwenzori and Mt Elgon; sport fishing; white water rafting on the River Nile; bungee jumping; cultural activities; bookings and airport shuttle transfers from Entebbe; and golf vacations.
When planning your dream Ugandan vacation or a wild adventure, our experienced travel consultant will offer you both packaged and tailor made holiday packages with quality, value for money and personal service.
Activities:
Gorillas tracking
Wildlife Safaris 
Trekking safaris in Bwindi and Mgahinga Forests 
Chimpanzee tracking
Primate adventures
Forest walks
Bird watching tours
Mountain trekking and climbing in Rwenzori and Mt Elgon
Sport fishing
Uganda team Building
White water rafting on the River Nile
Bungee jumping
Cultural activities
Golf vacations
Vehicle amenities:
Air conditioning and are they customized (number of passengers, type of seats etc…)
Available languages:English 
National Parks included in itineraries:
Bwindi Impenetrable National Park
Murchison Falls National Park
Queen Elizabeth National Park
Kibale Forest National Park
Mgahinga Gorilla National Park
Lake Mburo National Park
Mount Elgon National Park
Mount Rwenzori National Park
Semliki National Park
Responsible Travel
We are committed to the principles of sustainable tourism, which emphasize the preservation and strengthening of the ecosystem and of the local culture, while simultaneously foresting economic and social development.
Contact us for more information about Pearls of Uganda
Email: info@pearlsofuganda.org