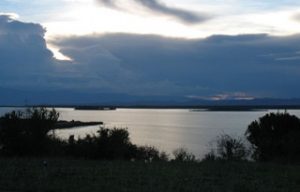 African Pearl Safaris
Welcome to African Pearl Safaris: the one stop source for your safari in Uganda. We arrange tours that include gorilla tracking, birding, nature walks, game viewing, mountaineering… and much more!

African Pearl Safaris was established in 1993 and has grown to become one of the leading indigenous companies in Ugandan tourism. Our tour packages range from three days to two weeks, with tailor-made itineraries developed to your suit your wishes.

African Pearl Safaris encourages group departures and we can arrange for your trip to coincide with the interests and schedules of other clients that are similarly compatible, making your Ugandan safari more economical.

We have well-trained guides with vast tourism experience, and also keep a roster of geographers, environmentalists, zoologists, social workers and linguists who we can call upon at short notice should the need arise, so that we can cater to our guests' niche interests and requirements.

The exquisite beauty and great variety of this landscape combined with a wide range of plant and animal species make Uganda one of the scenic wonders of the world, and there is only one way to see it all … with African Pearl Safaris.
Activities Offered
Gorilla and chimp tracking
White water rafting
Mountaineering
Birding and nature walks
Game drives
Cultural tours, including the Toro Palace
Boat trips
Lake Bunyonyi
City tours of Kampala and Jinja
Responsible Travel
As part of our commitment to the local infrastructure, staff are recruited from the local communities of the area and they provide a welcoming environment and excellent service levels for guests.
Whenever possible, supplies including local fresh produce are purchased from local residents and businesses.
Contact us for more information about Pearls of Uganda
Email: info@pearlsofuganda.org