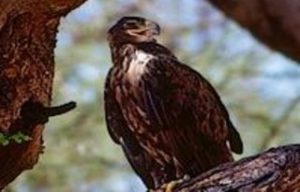 Abacus Africa 
Location: Kampala Uganda
Our safari Packages allow for the discovery and exploration of many of Uganda's natural treasures. Trace the Western RiftGGG Valley in the heart of Africa; go game viewing on the savannah of Queen Elizabeth National Park; track swift and elusive chimpanzees in Kyambura Gorge; hunt for tree-climbing lions lounging in fig trees in Ishasha; or track some of the last remaining 700 mountain gorillas in the world, in Bwindi Impenetrable National Park. Our tour packages include overnight accommodation in the best African safari lodges and tented camps and the adventure activities included in the itinerary are tailored to suit your individual preferences. Our tour guides are courteous, responsible are ready to take you through the best safari destinations in Uganda. We are ready and willing to make your Uganda Safari the most perfect of your lifetime! 
---
Activities Offered:
All our itenararies are tailored to your needs.  Some of our most popular offerings include:
Cultural tours
Birding tours
Wildlife Safaris
Gorilla and chimpanzee trekking
Vehicle Amenities:
All cars have the following amenities: open roof, air conditioning, communication gadgets and safety equipment.
Description of the types of guides used on the tour:
Abacus African Vacations employs knowledgeable and well-trained tour guides to take you through Uganda. Our tour guides come from diverse backgrounds and have diverse experiences. They are well informed and are able to explain to tourists in detail about all the different aspects of every trip.
Available languages:National Parks included in itineraries:
Bwindi Impenetrable National Park
Murchison Falls National Park
Queen Elizabeth National Park
Mgahinga Gorilla National Park
Kibale Forest National Park
Rwenzori Mountains National Park
Jinja
Kidepo Valley National Park
Lake Mburo National Park
Semuliki National Park
Mount Elgon National Park
Mount Moroto
Responsible Travel
We make stop overs at the local craft shops for so that tourists can make purchases that will support local communities.
Abacus donates 10% of our income to the Helping Hand Foundation. This non-profit organization helps orphans, mainly those who lost their parents to HIV/AIDS, build a future for themselves. The incredible work done by this organization has made an impact in the lives of many Ugandan children that are often forgotten by society.
Contact us for more information about Pearls of Uganda
Email: info@pearlsofuganda.org